Don & Connie Delorme

Box 28, Robsart, Saskatchewan

S0N 2G0   Canada

306-299-4494

The Delorme Families

South Shadow Angus, Paint & Quarter Horses, Boundary Angus & Simmental, 

Kay Dee Angus, Prairie Pride Angus, Jay En Dee Angus

Your Choice BULL and HEIFER SALE

______________________________________________________________________

On Offer Registered Black Angus:  

   60 Yearling Bulls

   10 Yearling Heifers

INSURANCE:  

Insurance will be available sale day, on location from a Blythman Agency's representative.  (306) 662-2604

$100 OFF YOUR PURCHASE: 

If you take your bull home the day of the sale upon satisfactory settlement of payment. If you are not ready for them we will gladly take your bull(s) back to the our ranch for you but they have to be insured. After May 1st we will charge $3.00/day.  We ask that you please pick up your bulls by May 31st  or contact us to make delivery arrangements.  On this same note, we would strongly suggest that the earlier you get your bulls home to acclimatize, the better they do.  They get used to the surroundings, the feed and they get down to the job you bought them for quicker.

ONLINE BIDDING AND VIEWING: 

This year's sale will once again offer streaming video and audio from ringside with
dlms.ca
DLMS Online Bidders

PLEASE SIGN UP/REQUEST TO BID EARLY & PRIOR TO THE SALE STARTING.

For assistance or to confirm bidder approval please call:  DLMS Mark Shologan at 780-699-5082 - DLMS Whitney Bosovich at 780-991-3025

PHONE BIDS AND SIGHT UNSEEN PROGRAM: 

If you would like to place a bid on any lot but cannot attend the sale, please contact any of the sale staff as listed.  Contact us prior to the sale to discuss your bull needs. We are here for the long haul and our relationship with our buyers is our Number One priority. In the event that you don't like your bull, then you don't own him.

SALE ACCOMODATIONS: 

Cobble Creek Lodge: 306-662-5100

Cypress Park Resort Inn: 306-662-4477

Maple Creek Motor Inn: 306-662-4431

Cypress Hills Motor Inn: 306-662-2639

Join us on sale morning for pre-sale viewing

with a Complimentary Beef Lunch beginning

at 11:00. After the sale there will be

refreshments, please stay as our guests and

enjoy the visit with fellow cattle producers.

DATE & TIME

Monday, April 2, 2018

1:00 pm (CST)

Complimentary Presale lunch, 11:00 am

Coffee and Donuts mid-morning.

LOCATION:

Sale will be held at Cowtown Livestock

1 mile East of Maple Creek, Sask.

SALE STAFF: 

Cowtown Livestock Exchange Office (306) 662-2648

Tyler Cronkhite, Cowtown Manager: (306) 661-8786

Brent Weiss, Auctioneer: (306) 558-4401

Gordie Cameron, Auctioneer: (306) 741-7077

We also welcome Order Buyers:

Wayne Bowyer: (306) 662-7371

Brian Bouchard: (403) 813-7999

They will competently and discretely handle your bidding instructions. 

VIEWING THE BULLS:

The bulls are available for your appraisal at the ranch until Friday, March 30th 2018. They will be moved to the Cowtown yards mid-week where they will be available for viewing from the time of their arrival on Wednesday until sale time on April 14th.   We encourage you to stop in and take a look at this year's offering,  as well as the sires, dams and siblings.

TERMS:  

Please register for a buyer number at the office prior to purchasing. All bulls sell under the Terms & Conditions of Cowtown Livestock Exchange. Terms of sale are cash or cheque payable to Cowtown Livestock.  No bulls will be released without satisfactory settlement.  When making settlement for your purchases, please leave specific instructions for transferring of registration certificates.  Any errors discovered in this catalog will be corrected from the auction stand at sale time and such corrections will take precedence over printed material contained in this catalog. 

BULL EVALUATION / HEALTH:  

All bulls will have a complete fertility exam and semen test done by the Maple Creek Vet clinic prior to sale.  Bulls will not be sold on a 'deferred' result. Current weights and scrotal measurements will also be available prior to sale. Bulls have been vaccinated: Trasvax 8, IBR/P13/BVD (Inforce 3/SomnuStar PH and Pyramid FP 5/Presponse) and pesticide poured. We guarantee to provide  you with a  sound,  fertile bull capable of servicing a reasonable number of females. In the event that your bull is a  non-satisfactory breeder,  he will be replaced  with a bull of equal value,   or a credit will be  given towards the purchase of another Delorme bull.     We will not provide replacement or credit for physical injury or mismanagement. Each animal becomes the responsibility of the purchaser as soon as sold.  If you have a problem with a bull please notify us immediately. 

SEMEN COLLECTION:  

The Delorme Family consignments reserve the right to collect 200 straws of semen off any bull in the sale at their expense and the buyer's convenience.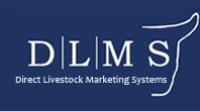 SALE DAY PHONES

Tyler Cronkhite (306) 661-8786    •     Wayne Bowyer (306) 662-7371

Brian Bouchard: (403) 813-7999    •     Don Cell (306) 299-7778    •     Darby Cell (306) 662-7993

Cowtown Office (306) 662-2648