Paint horses and foals for sale

" SSAP Harley A Paint "

June 28, 2005  ~   Chestnut Gelding  ~  APHA # 833,162

Don and Connie Delorme

Box 28, Robsart, Saskatchewan  -  S0N 2G0

Phone:  1-306-299-4494


" Harley
"  is the youngest of 2005 foal crop but he has sure developed body and bone. 

He is going to make one tough horse, just look at the substance!  Harley will sure fit the bill for a good all around ranch or pleasure horse.  Tag's previous foals have all been very personable.  He should mature at 15. HH or a little better. 

Halter broke and ready to start.
More pictures below pedigree

::  SOLD  ::

Natalie Nikiforuk & Justin Hassett

Thanks for liking 'Jenn' & 'Harley'






Painted Robin Jr. (APHA)



Mr Robin Boy (APHA)





Miss McGinley (APHA)

Robins Parteebuilt (APHA)





Buz Burnett



Si Bar Si (AQHA)





Dandy Toppsie





Mistic Bar



Mistic Pie San





Sandi Pie San

Lady Shi Di (AQHA)





Skip Shi



Lady Skip Shi





Balmy Joe Bar
Extended Pedigree are available on Sire and Dam pages

Click on Sire +  Dam links which open in new window




     Tardy Too
                  Tardy's Senor 1

                            Dusty Kansas

       Tar Step Duke

                            Leo Bar Step

                  Bar Step Judy

                            Ginger Dille

                            Crimson War

                  Crimson War Jack

                            Cow Lady Jackie

         Leo Step Tag

                            Leo Bar Step

                  Katie Leo Step

                            Miss Jay Kato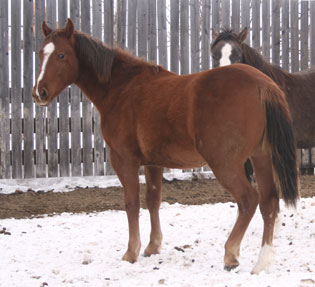 Click names - pages open in new window - with more horse pictures