" SSAP Mama Mia"

April 24,  2006  ~   Sorrel Filly  ~  APHA #: 880,192






Painted Robin Jr. (APHA)



Mr Robin Boy (APHA)





Miss McGinley (APHA)

Robins Parteebuilt (APHA)





Buz Burnett



Si Bar Si (AQHA)





Dandy Toppsie





Mistic Bar



Mistic Pie San





Sandi Pie San

Lady Shi Di (AQHA)





Skip Shi



Lady Skip Shi





Balmy Joe Bar
Don and Connie Delorme

Box 28, Robsart, Saskatchewan  -  S0N 2G0

Phone:  1-306-299-4494

"Mia"  was the first of three fillies born in 2006.  Typical of this mating - she's "not hard to look at".

Her dam, RD Bonanza Doll, consistently produces great hip, muscle, bone, good feet, excellent disposition and 'cow-trackers'.  

Two full brothers are being used as our ranch geldings with two full sisters being finished under saddle and ultimately headed to our broodmare band.

....  Only one other sibling has been offered for sale; a flashy tovero stallion that went all the way to California.

Mia . . .

loaded and ready to head to her new home with  proud new owners,  Janet and Don.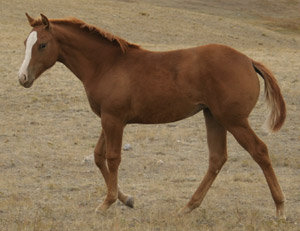 Cowboy Bar



CBS Joe





Patsy Jo Reed

Montana Bonanza





Major Bonanza



Major Catastrophe





Spooka Dot





Waspy King Bar



Waspy Kled Bar





Kleo Dolly Bar

Saucy Miss Waspy





Silver Leo



Saucy Sheila





Shellys Joy
More Pictures  Below

Extended Pedigrees Available on Sire and Dam pages

Sire +

Dam

links

open

in new

window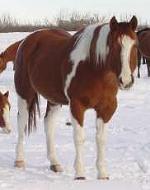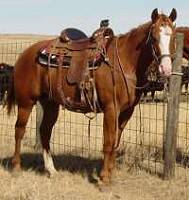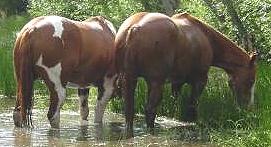 Major (left) and Spot (right) - summer 2004

Partee Spot

2000 Sorrel Gelding

Major Partee

1998 Sorrel Tobiano Gelding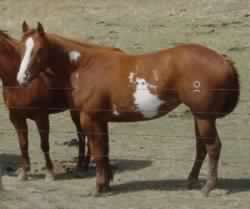 Triple Snickers Tee

2002 Sorrel Overo Filly- summer 2004

Patch  (2003 full sister) - April 2005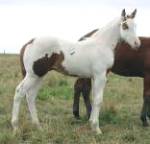 SSAP Cowboy Caviar

2004 Sorrel Tovero Stallion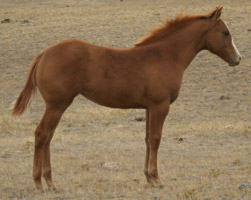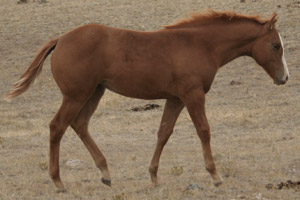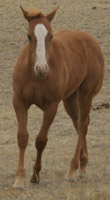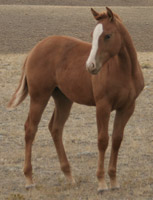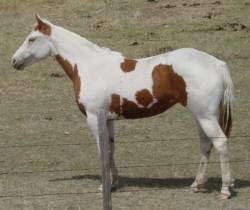 ______________________________________

::  SOLD  ::

Janet Meehan

Thanks Janet,  enjoy Mia !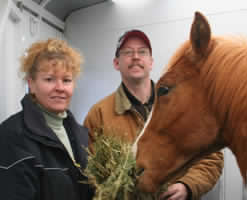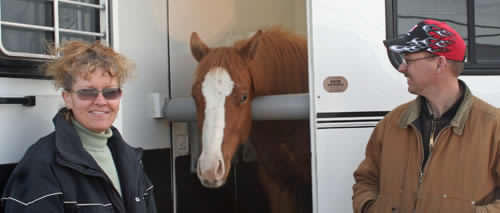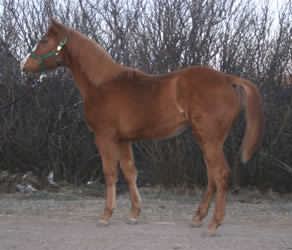 " Mia "  in mid-March

just before leaving for Janet & Don's.