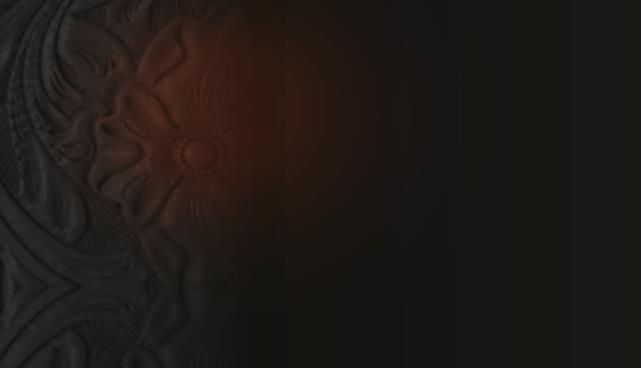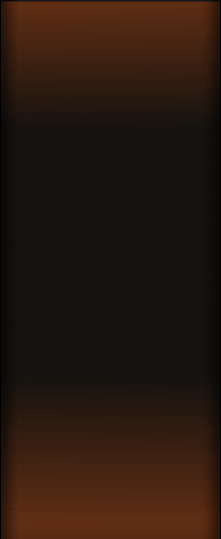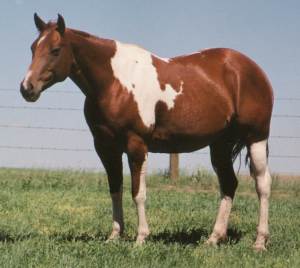 R D Bonanza Doll m   1995 Sorrel Tobiano Mare,  APHA # 301,450

1995 Sorrel Tobiano Mare,  APHA # 301,450


Bonnie (RD Bonanza Doll)
is our biggest mare, not by height, but build - she is one big, soggy mare. Born in 1995, she stands 15.2 1/2 HH and has been with us since she was a weanling.  It's hard to find any faults with her, she's big through the girth, correct balance and conformation and she passes it down to her babies.   Lots of athletic ability, cow and wonderful dispositions, we've kept seven of her twelve foals to date.  These sons and daughters are for our own ranch riding and breeding program with one weanling deceased due to injury and one lost at birth.

Her 2009 Tovero son, SSAP Cowboyizm is now standing stud as our Jr stallion ~ first foals arriving in 2013.

Her foals to date (sired by Mr Parteebuilt): 4 overos, 1 Tobiano, 4 Toveros, 4 solid sorrels/chestnuts.  
Extended Pedigree Notes:

Montana Bonanza: descendants and siblings have been World Champions in reining.   Montana Bonanza sired  Bonanza Kims Reno - World Champion Reining horse ; Grand Champion in Halter, Grand Champion on Hunter Under Saddle, Grand Champion in Hunter Hack, ROM and Superior in Hunter Under Saddle, ROM and Superior in Open Reining, Point Earners in : Hunter Under Saddle, Hunter Hack, Open Reining, Western Pleasure, Western Horsemanship, Halter, In Hand Classes, English Pleasure, Equitation, Trail, Breeding Stock along with various Youth points and awards. 

CBS Joe (98 Performance points, ROM Hunter Under Saddle & Hack, ROM Western Pleasure)

Cowboy Bar (APHA Champion, ROM Cutting)  by Cowboy Ranger (APHA Supreme Champion)

Out of Patsy Jo Reed (ROM Performance)

Major Catastrophe

BY Major Bonanza; AQHA Champion, Superior Western Pleasure, #6 World Show,  High Point Working Cow Horse. AQHA Show H-86/WPl-85/WCH-31/HUS-15/CT-6,   ROM: Halter, Western Pleasure, Working Cowhorse, Hunter Under Saddle, Superior: Halter, Western Pleasure, 1977 Res.Hi Pt.Working Cow Horse, 1977 & 78 6th Place- World Show- Working Cow Horse, 83% NFQHA.  Sired 15 World Champions  by Coy's Bonanza (Superior Halter, Performance Pts.)  out of by Manana's Rosa (Superior Halter, ROM Performance)

Spooka Dot - (APHA Champion Superior All-Around, Performance Versatility, 8 ROMs & 2 Superiors)

Tinky's Spook; APHA Hall Of Fame, APHA Champion; 10X Grand Champion,  3X Reserve Grand Champion, ROM Reining.  Sire of 3 APHA National Champion, 4 APHA Reserve National Champion, 14 APHA Champion, 2 Supreme Champion, 24 Grand Champion, 32 Reserve Grand Champion, 2 Performance Versatility Champion; 2 Youth World Champion, Reserve World Barrel Racing Champion, APHA National Champion, 4 APHA Champion, Reserve Grand Champion, 4 Versatility Champion; 2 Superior All-Around; Multiple Superior Halter, Western Pleasure, Barrel Racing, Hunter Under Saddle and Trail; Youth Superior Barrel Racing and Western Pleasure; Multiple ROM Hunter Under Saddle, Heading, Heeling, Reining, Trail, Western Pleasure, Barrel Racing, Calf Roping, Cow Pony, Pole Bending and Hunter Hack and Youth ROM Western Pleasure, Barrel Racing, Pole Bending, Reining, Trail, Hunter Under Saddle, Hunter Hack and Stake Race Offspring .  Sire of Performance [4,501] and Halter [1,076] Point Earners. Sire of Race Stakes Winners and Money Earners. Sire of Producing Daughters

Waspy Kleo Bar (ROM Performance)

By Waspy King Bar by King Leo Bar:AQHA Race SI-95/AAA/ROM, AQHA Show H-27/P-28.5  (ROM Halter & Performance),   AQHA Champion. Sire Of: * 177 Foals * 9 AQHA Champions * 2405 AQHA Points * $11,000 In Race Earnings.  KING LEO BAR was the 1st Canadian owned horse to become a AAA AQHA Champion. Its an understatement to say King Leo Bar Daughters were great producers. 89 Mares produced 758 foals, 163 were Performers. On the track King Leo Bar Daughters Foals earned over $30,000 and 14 ROMS while breaking 7 track records. In the cutting pen is where these foals had their greatest success. 41 foals earned an astonishing $473,573.98 in earnings (ROM Halter & Performance) 

Saucy Sheila by Handy Leo (ROM Race)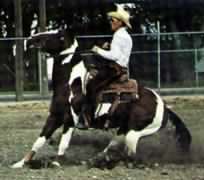 R D Bonanza Doll
Montana Bonanza
CBS Joe
Cowboy Bar
Cowboy Ranger
Gwenna Bar
Patsy Jo Reed
Reedy Boy
Gypsy Patti
Major Catastrophe
Major Bonanza
Coys Bonanza
Mananas Rosa
Spooka Dot
Tinkys Spook
Peppys Squaw
Saucy Miss Waspy
Waspy Kleo Bar
Waspy King Bar
King Leo Bar
Petite Wasp
Kleo Dolly Bar
King Leo Bar
Rocky Dolly
Saucy Sheila
Silver Leo
Handy Leo
Wilbarger Gal
Shellys Joy
Shell Canyon
Miss Bailey 6
Additional Pedigree Information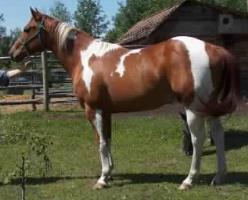 RD Montana Major, full brother to mare above, R D Bonana Doll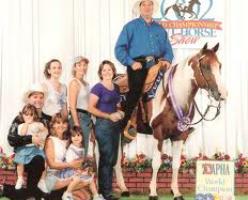 Bonanza Kims Reno

also sired by Montana Bonanza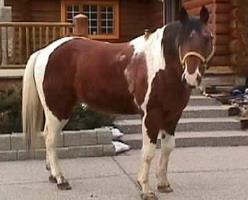 R D Bonanza Doll's Sire:   Montana Bonanza

in his later years

Delorme Ranch   s   South Shadow Angus, Paint & Quarter Horses

Registered APHA  &  AQHA Ranch and Performance Horses

Registered  APHA s  Registered AQHA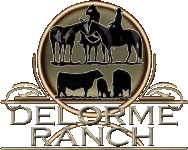 Don  and  Connie  Delorme &  Families      S      Box 28, Robsart, Saskatchewan   S0N 2G0  ~  Canada    S      Phone: ( 306 )  299 - 4494      S    
Email
APHA, AQHA, South Shadow Angus + Paints, Delorme Livestock, SSAP Paint & Quarter Horses, southshadow.com, DelormeLivestock.com, PaintHorses.ca, DelormeAngus.ca, southshadowangus.ca


Visitors and Inquiries  Always Welcome

Give us a call and stop by for a tour and visit.

Please do not hesitate to  CONTACT  US if you have further questions concerning our horse program.