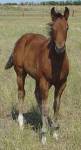 " SSAP  Up Shot Bubble"

May 2,  2006  ~   Bay Gelding  ~  APHA #: 880,194






Painted Robin Jr. (APHA)



Mr Robin Boy (APHA)





Miss McGinley (APHA)

Robins Parteebuilt (APHA)





Buz Burnett



Si Bar Si (AQHA)





Dandy Toppsie





Mistic Bar



Mistic Pie San





Sandi Pie San

Lady Shi Di (AQHA)





Skip Shi



Lady Skip Shi





Balmy Joe Bar

"Bubba"  is a great prospect for a using horse with extra eye appeal.   Stands 14.3 HH  as of Sept. 25, '07

His dam comes from a proven line of ranch and arena horses; a product of our breeding program, with both her sire and dam being used here on the ranch, as well as the siblings.

This
family of horses
(look for Jagged Lady) are very trainable,  have that 'easy to be around' attitude and have that little extra shot of speed.  The dam's full-brother was high-selling horse at the 2002 SCHB Sale - a deluxe ranch horse that anyone could ride.

We kept his 2005 sister (standing 15.2 1/2 HH, Sept '07 as a 2 yr old) to eventually move into the broodmare band. 

Could be some size here - 15.2 or better.  Should be capable of putting you in the money as a heading horse, barrel horse or  a family type of horse.
More Pictures & Pedigree information below

Sire +

Dam

links

open

in new

window

Don and Connie Delorme

Box 28, Robsart, Saskatchewan  -  S0N 2G0

Phone:  1-306-299-4494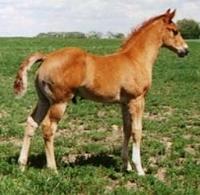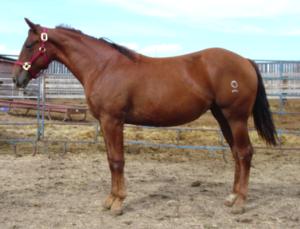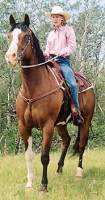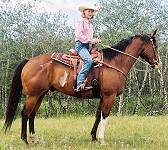 This good-looking gelding is a 3/4 brother to the colt,   who we are offering for sale above.

Lightning & colt have the same sire, with Jagged Lady being Lightnings Dam and Lady's GrandDam.

He is a ranch horse and barrel horse for the Kevin  & Rhonda Weiss family of Maple Creek, Sask. Amy Weiss is pictured on Lightning - ready to run the barrel pattern.

Lightning:

Sired by Mr Parteebuilt, out of Jagged Lady

Hopi Traveler - 2001 Sorrel Stallion

West Central Saskatchewan

Sugar Kit Tee - 2002 Bay Filly

Kelly Meyer Family, Alberta

SSAP Shady Ladee - 2003 Bay Filly

Alexander Family, Saskatchewan

Youth Western Pleasure and Ranch Horse


Jagged Moon - 1994 Brown Gelding

Full brother to this colt's dam, Red Shady Willow and high-selling horse at the 2002 SCHB Sale - Wayne Bircham Family, Sask.






Otoes Gent



Number One Red





Ole Cutie Bar

Painted By Red (APHA)





Apache Cat



Jennifer Hancock





Pearl Hancock





Ank Hank



Mr Roan Boy





Scappooses Girl

Jagged Lady (AQHA)





Vaguero String



Lady Geno





Geno Lo
Lightning

Same sire as the colt offered above and out of the colt's maternal granddam.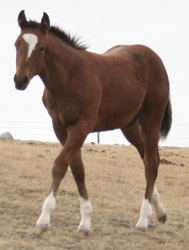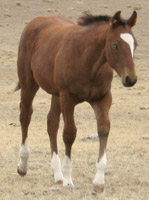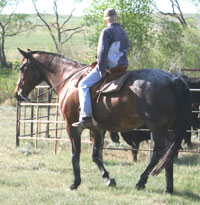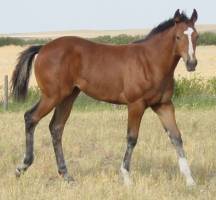 The maternal Granddam, 

" Jagged Lady "

At the Weiss branding corrals in 2006

LEFT:   SSAP Number One Lady

2004 Bay Filly sold to the Woods in California

SSAP Robins Lexi Lady,  2005 Bay Filly kept for our future broodmare field

Four socks - star, strip

right eye blue

Stands  14.3 HH

as of September 25, 2007

Two year old full sister stands 15.2 1/2 HH

as of September 25, 2007

_______  Pictures of the Extended Family  _______

Extended Pedigree available on Sire & Dam Pages

Click names - pages open in new window - with more horse pictures

____________________________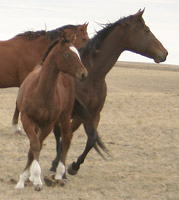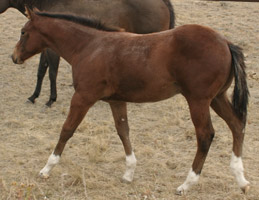 :: SOLD ::

Thanks to Paul & Lynda of Swalwell AB  for selecting

both Bubba & Boots.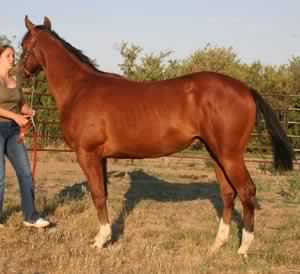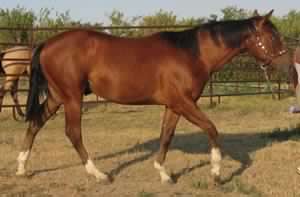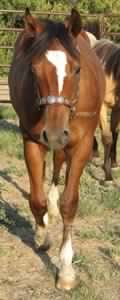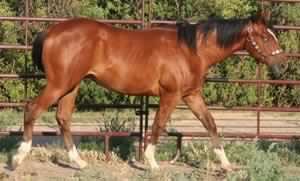 Pictured as a weanling  at  Dam's side  -  2006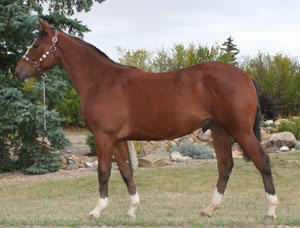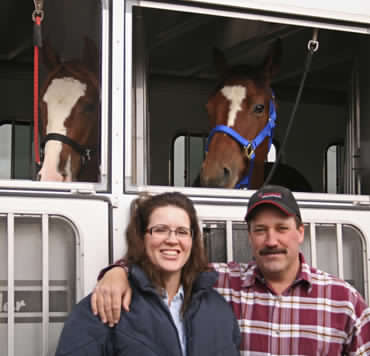 Paul is the proud new owner of Bubba (on right).  Lynda also choose to take home
Boots
(on left).    Many happy miles of mountain trails will be enjoyed by all four in the near future . . . have fun and maybe we can join you for a ride "up there" sometime in the near future.
_______________________________