Paint horses  and Paint foals for sale

" SSAP Chix Partee Shi " 

May 04,  2005  ~   Sorrel Overo Filly  ~  APHA #  833,164

Don and Connie Delorme

Box 28, Robsart, Saskatchewan  -  S0N 2G0

Phone:  1-306-299-4494





Top Smoke
                   Daves Top Smoke

                              Winters McCue

         Little Rucker (APHA)         

                               Rondo Leo

                   Sue's Pretty One         

                               Mainline Sue





  King Billy Buck
                   San Atone

                                Leo Jag Queen

         Choco Chix  (AQHA)         

                               Mr Star Jack

                  Miss Jacky Baby  

                               Baby Doll Page






Painted Robin Jr. (APHA)



Mr Robin Boy (APHA)





Miss McGinley (APHA)

Robins Parteebuilt (APHA)





Buz Burnett



Si Bar Si (AQHA)





Dandy Toppsie





Mistic Bar



Mistic Pie San





Sandi Pie San

Lady Shi Di (AQHA)





Skip Shi



Lady Skip Shi





Balmy Joe Bar
Super nice filly with a whopping hindquarter and a deep wide chest.  She's a first baby for this mare and should mature between 15 and 15.2 HH.

Take a close look at this put-up little gal who will be a really nice performance or ranch prospect. Stout and ready to handle life's work.  She'll have grit and the cow should come natural.  There's working cowhorses top and bottom and if you want to go to town she would clean up real nice.

Extended Pedigree available on Sire & Dam Pages

Click names - pages open in new window

::  SOLD  ::

Nous vous remercions Sandra.

" Chix "  arrived in Paris, France the 14th of November.

...................

Sandra, merci beaucoup pour votre confiance et votre confiance dans nos chevaux. Nous savons que vous apprécierez Chix extrêmement.

Sandra, Thank you very much for your trust and confidence in our horses. We know you will enjoy Chix immensely.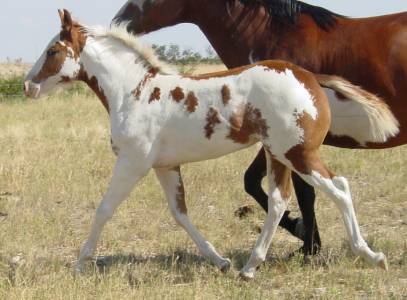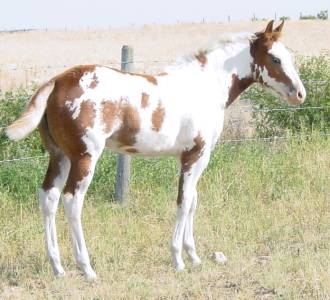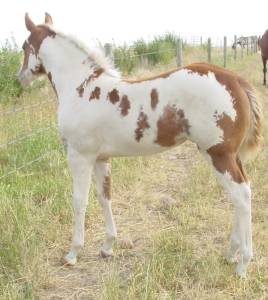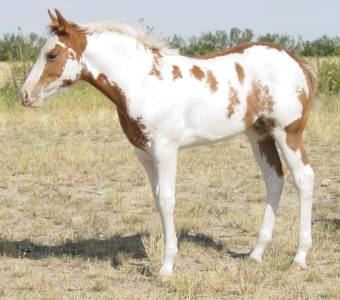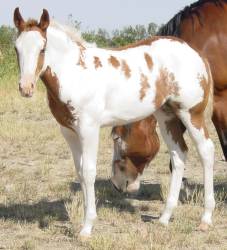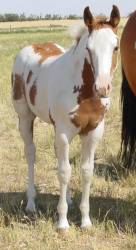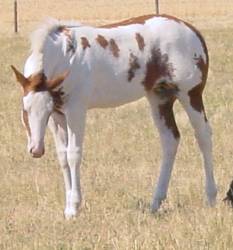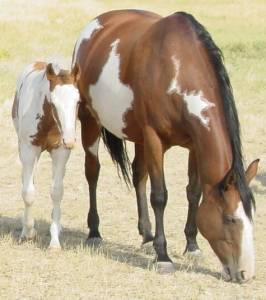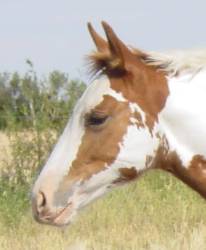 Click names - pages open in new window - with more horse pictures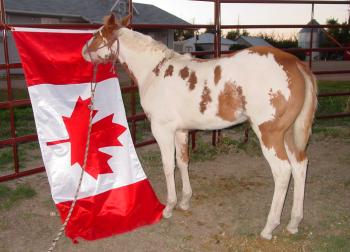 I have recepted SSAP this day, i am very happy, this has the most foal of every foals on the plane. SSAP is beautiful. Thank you very much. it is well. it will be able to rest now.

With regards

Sandra

Note: Congratulations Sandra on your Championships


" Hello connie
I come to French competition and i am a champion of french with my stallion in Halter open most 4 years and the champion of french with my weanling ( baby of stallion ) in halter open. "



pictured below is her Champion Stallion and Weanling.