September 22 & 25,   2007 photos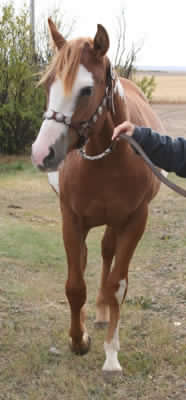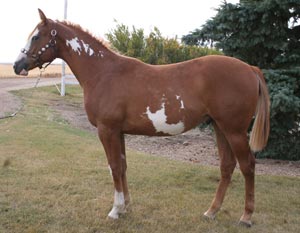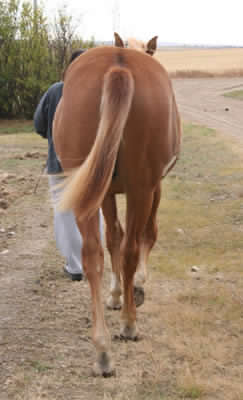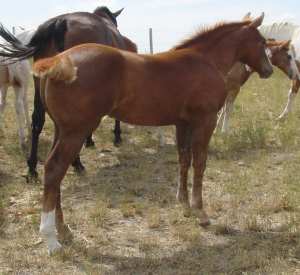 " SSAP Denim N Diamonds "

May 10,  2006  ~   Sorrel Overo Gelding  ~  APHA # 880,183

Don and Connie Delorme

Box 28, Robsart, Saskatchewan  -  S0N 2G0

Phone:  1-306-299-4494






Ship Leave



Terrific Shipleave





Terrific Dee

Diamond Shipleave





Carter Decker



Deckers Dee





Cadee Hi





King Leo Bar



Two Kilobar





Fashion Page

Kilobar Lou





Poki 3 Nannette



Miss Lano Lou





Janet Starling





Painted Robin Jr. (APHA)



Mr Robin Boy (APHA)





Miss McGinley (APHA)

Robins Parteebuilt (APHA)





Buz Burnett



Si Bar Si (AQHA)





Dandy Toppsie





Mistic Bar



Mistic Pie San





Sandi Pie San

Lady Shi Di (AQHA)





Skip Shi



Lady Skip Shi





Balmy Joe Bar

We've had to wait ten long years for this guy ..... he has nine older sisters! The oldest, 
Bonnet
, has been
promoted to broodmare here at home.


If you are needing arena ability with lots of savvy, and eye-appeal, here he is!  He should be able to jerk a steer and have enough to get you there.

A flashy,  pretty headed colt, with lots of hip, that should mature around 15.1 to 15.2 HH.
2003 Filly - high selling foal in the 2003 SCHB Sale - Barry Kusler Family, Alberta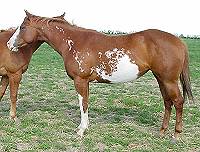 2001 Mare - sold to Jennifer Sauer,

central Saskatchewan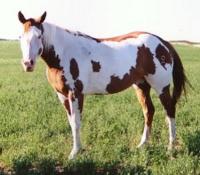 1997 Mare - rode for three years, now

promoted to the broodmare band here at home.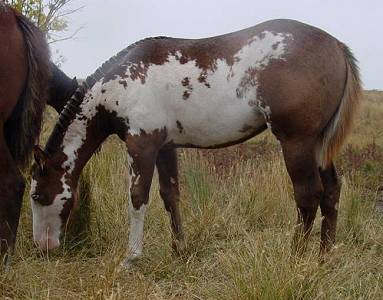 More Pictures  Below

Extended Pedigrees available on Sire and Dam  pages

Sire +

Dam

links

open

in new

window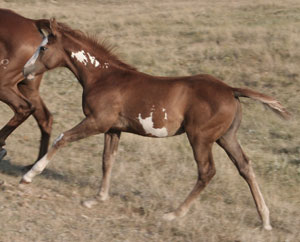 SSAP Ladee Di Leavin

2004 Chestnut Overo Filly

Sold to the Thorton Family in Texas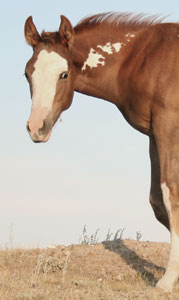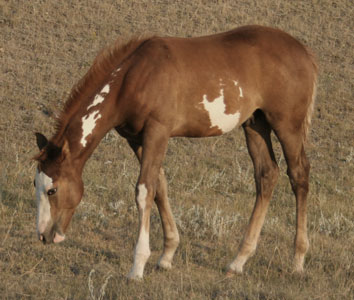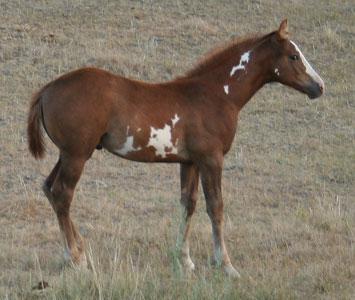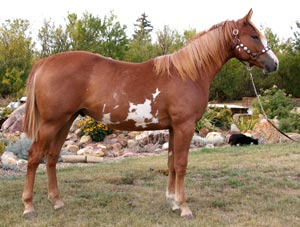 __________  Pictures as a weanling  __________

:: SOLD ::

Vicky and Shane of Thorsby, Alberta are the proud new owners.

___________________________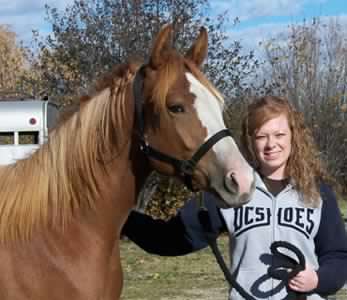 Nibbles and Vicky together on Thanksgiving Monday.  


Vicky spotted Nibbles in early June while here visiting and getting put to work in the branding corral.   Hardly the way to wrap up a honeymoon but they were sure welcome help. As luck would have it, Nibbles caught a ride with his half brothers
Bubba
, 
Boots
and new owners; Paul and Lynda.  These three boys will surely enjoy that tall Alberta grass!   Thanks again Vicky and we hope you enjoy Nibbles.