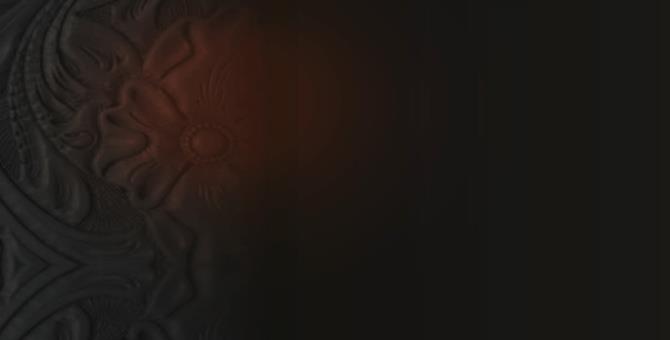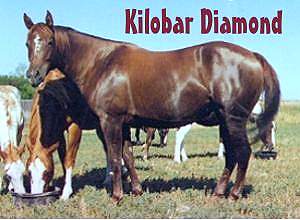 Kilobar Diamond m   1992 Chestnut Mare,  AQHA # 3331073   DECEASED

All good things come to an end ... she looked half her age but we lost Reba in March 2015.

    Reba (Kilobar Diamond) stands 15.2 HH. Connie rode this mare and almost hated to turn her into the broodmare band (but I guess that's the kind you want raising babies). She was a smooth mover, a pleasure to ride. Very quick to learn and a kind attitude.


She and Mr Parteebuilt have raised 15 foals together; 13 fillies and 2 stud colts!! Seven have been overos the remaining 8 mostly chestnut breeding stock with a few sorrels in the mix. The majority of her foals are working on ranches with a few hitting the arena as show horses.  Progeny are working in Alberta, Saskatchewan, Manitoba and in the State of Texas.

We kept her first daughter,
Partee Bonnet
and another,
SSAP Diamonds N Lac
e
.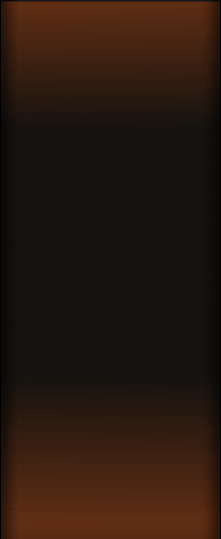 Kilobar Diamond
Diamond Shipleave
Terrific
Shipleave
Ship Leave
Nasomo
Nautical Miss
Terrific Dee
Mister Terrific
Dicky Dee
Deckers Dee
Carter Decker
Moon Deck
Sugars Reba Lee
Cadee Hi
Captain Hibar
Chickadee Dee
Kilobar Lou
Two Kilobar
King Leo Bar
Leo Bar
Totsey H
Fashion Page
Page Lee
Rosita Adair
Miss Lano Lou
Poki 3 Nannette
Poco Sunday
Gypsey 88
Janet Starling
Starling
Janet Dexter
Additional Pedigree Information
SIRE: Diamond Shipleave

DAM: Kilobar Lou

a  ¾ sister to the 2nd Dam of Chicado Doc, Jill Besplug (Bishop)'s mare 'Chic' ~ 3x Calgary Stampede Barrel Racing winner/2005 Canadian Champion.

Sire and Dam were producers of  Ranch, Race and Performance Offspring

PATERNAL GRANDSIRE: Terrific Shipleave AAAT SI 106 with 13 wins, 4 seconds, 4 thirds setting records at the track at 440 and 350 yards. $70,000 in winnings, Superior Race

PATERNAL GRANDDAM: Deckers Dee

AAA SI 84  (ROM Race)

MATERNAL GRANDSIRE: Two Kilobar

Sired 10 Foals.

2nd DAM: Miss Lana Lou

SIRE  SIDE:

  G/GRANDSIRE: Ship Leave  (TB)

15 Wins, 4 Places, 6 Shows Career Earnings: $255,190 by Nosomo by Nasrullah

  G/GRANDDAM:  Terrific Dee 

(SI 100, Superior Race) by Mister Terrific (ROM Race SI 95)

  G/GRANDSIRE: Carter Decker 

AAA SI 95 .  Moon Deck  x  Sugar's Reba Lee

  G/GRANDDAM:  Cadee Hi

by Captain Hibar (ROM Race, SI 95) out of Chickadee Dee

DAM  SIDE:

  G/GRANDSIRE: King Leo Bar

AQHA Champion, ROM Halter & Performance, SI 95. Sire of AQHA Champions as well as Superior Performance and Race ROMS. By Leo Bar   (ROM Race) by Three Bars

  G/GRANDDAM: Fashion Page

  G/GRANDSIRE: Poki 3 Nannette

  3rd DAM: Janet Starling

Dam of 11 Foals of which 9 were Performers

Delorme Ranch   s   South Shadow Angus, Paint & Quarter Horses

Registered APHA  &  AQHA Ranch and Performance Horses

Registered  APHA s  Registered AQHA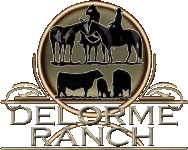 Don  and  Connie  Delorme &  Families      S      Box 28, Robsart, Saskatchewan   S0N 2G0  ~  Canada    S      Phone: ( 306 )  299 - 4494      S    
Email
APHA, AQHA, South Shadow Angus + Paints, Delorme Livestock, SSAP Paint & Quarter Horses, southshadow.com, DelormeLivestock.com, PaintHorses.ca, DelormeAngus.ca, southshadowangus.ca


Visitors and Inquiries  Always Welcome

Give us a call and stop by for a tour and visit.

Please do not hesitate to  CONTACT  US if you have further questions concerning our horse program.