Ranch Photo Gallery

Our apologies ... I am finding that I don't have enough personal resources to upload photos to both our web site and our facebook page.  Between ranch work and our province's poor rural internet service I would like to invite you to visit our
facebook ranch page
.
You don't have to be a facebook user to enjoy our posts and photos.  If you are a facebook user, please like our page. 

Thank you!

Connie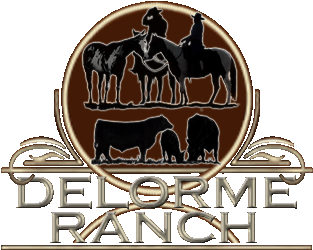 Delorme Ranch   ~   South Shadow Angus, Paint & Quarter Horses

Registered APHA  &  AQHA Ranch and Performance Horses

Don  and  Connie  Delorme &  Families     |    Box 28, Robsart, Saskatchewan   S0N 2G0  ~  Canada    |    Phone: ( 306 )  299 - 4494    |    
Email
APHA, AQHA, South Shadow Angus + Paints, Delorme Livestock, SSAP Paint & Quarter Horses, southshadow.com, DelormeLivestock.com, PaintHorses.ca, DelormeAngus.ca, southshadowangus.ca


Visitors and Inquiries  Always Welcome

Give us a call and stop by for a tour and visit.

Please do not hesitate to  CONTACT  US  if you have further questions concerning our cattle and horse programs.