Miss Trixy Fox, 1999 Sorrel Mare,  AQHA # 3831081


Trix's
Dam, was a gray mare that Don ranch rode but she was also a great youth horse, carrying both our kids through most of their 4-H years. She then went to our niece and nephew and it was there that Miss Trixy Fox was born.  "Trix" was raised, broke and rode by our nephew Chad and came our way when an injury made her broodmare sound only.  15 HH.

Her
2009 Chestnut Filly
was injured in her weanling year and may be broodmare sound only.  A 2008
full sister
brought over $14,000 in a unique auction which was a fundraiser for our new hospital.  She is owned and ridden by Madison Pahl at Pahl Livestock.  Both of the above fillies were sired by Mr Parteebuilt.
Extended Pedigree Notes for Miss Trixy Fox:

WCR JET JACK is the offspring of  WCR Showum The Best and Vicky Two Eyes; both producers of ranch, race and performance offspring.


WCR Showum The Best
(5 starts; 4 thirds); AQHA Race SI-96/AAA/ROM $786 18 PTS 1D Barrel Horse.

Vicky Two Eyes
is a
Two Eyed Jack
granddaughter
. 
Bottom side traces to
Johnny Zero
(H-21); Winner of 10 Grand Championships. SIRE OF: ROM Race Offspring, AA Offspring, Performance point earners & Halter point earners.
MISS REDDY STEEL, is the offspring of Ole Red Fox and Miss Echol Bar 514. 


The Ole Red Fox
has the The Ole Man as grand sire with
Babe Cody
:ROM Arena/H-19.0/P-7.0(4.0 CT/3.0 Reining 9xs Gnd.Ch. Sire of: 11 AQHA Champions, 9 Supr.Hlt.& Perf. 20 ROM earners, 1440 AQHA pts. Earned. 59 Perf. offspring have earned 1593 Halter/Performance pts. Babe Cody is out of a W T Waggoner bred mare.

Miss Echol Bar 514
by Dakota Echol Bar goes to Three Bars and Ed Echols on the top and The Yellow Stud on the bottom - the Yellow Stud is the sire of Golden Chief (P-194) who perpetuated the Copperbottom family. Golden Chief`s dam was an unnamed range mare of Copperbottom bloodlines.
______________________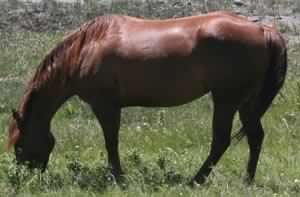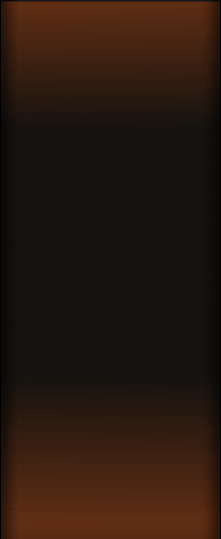 Miss Trixy Fox
WCR Jet Jack
WCR Showum The Best
Showum Jet
Jet Deck
Showmans Squaw
Bandazee
Band Of Azure
Love Unlimited
Vicky Two Eyes
Jannie Two Eyes
Two Eyed Jack
Zeros Jannie
Maywood Vicky
Miss Ready Steel
Ole Red Fox
Ole King Bar
The Ole Man
Ismay Jacket
Cody\'s Blue wing
True Blue Cody
Engles Red Wing
Miss Echol Bar 514
Dakota Echol Bar
Echol Wendy Bars
Rees Dakota
Dakota\'s Snip
Super Wheel
Dakota Bert
Additional Pedigree Information

Delorme Ranch   s   South Shadow Angus, Paint & Quarter Horses

Registered APHA  &  AQHA Ranch and Performance Horses

Registered  APHA s  Registered AQHA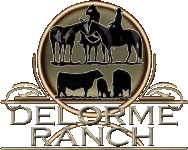 Don  and  Connie  Delorme &  Families      S      Box 28, Robsart, Saskatchewan   S0N 2G0  ~  Canada    S      Phone: ( 306 )  299 - 4494      S    
Email
APHA, AQHA, South Shadow Angus + Paints, Delorme Livestock, SSAP Paint & Quarter Horses, southshadow.com, DelormeLivestock.com, PaintHorses.ca, DelormeAngus.ca, southshadowangus.ca


Visitors and Inquiries  Always Welcome

Give us a call and stop by for a tour and visit.

Please do not hesitate to  CONTACT  US if you have further questions concerning our horse program.