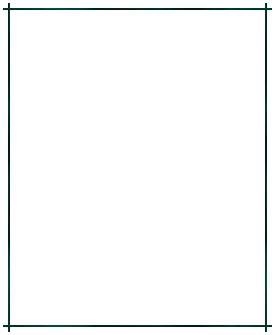 SSAP SHADY LADY

Breeding Stock Chestnut Filly

Born: April 21, 2003


Otoes Gent/Apache Cat / Ank Han/Vaquero String
Markings:  left / right hind sock

SOLD

SSAP KOPPER ROBIN

Breeding Stock Chestnut  Filly

Born:  May 1, 2003


  Ship Leave/King Leo Bar lines
Markings:  Blaze face, right hind sock

SOLD

SSAP DOUBLE DIAMOND

Breeding Stock Sorrel Filly

Born: May 13, 2003


Robin Boy/ Ship Leave/Kilobar
Markings:  Blaze ~ four socks

SOLD

SSAP PATCH ME THRU

Sorrel  Tov/Overo Filly

Born: May 11, 2003


Bonanza/King/Leo
Markings:  Left ear/poll sorrel, right eye patch. Diamond eyes - left with ''eyeliner'', right dark pigment.

NOT FOR SALE                  Barn Name:  Patch

SSAP SPICED TEE

Sorrel  / Overo Filly

Born: May 7, 2003


Triples Image/Tuff Chick
Markings:  blaze face ~ spots on both sides of neck ~ white belly spots

SOLD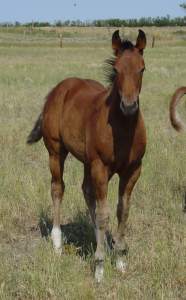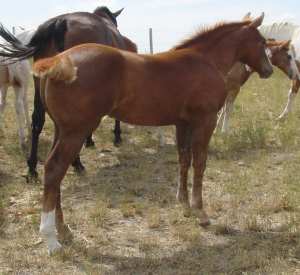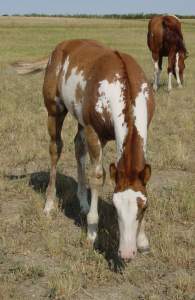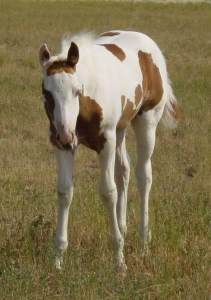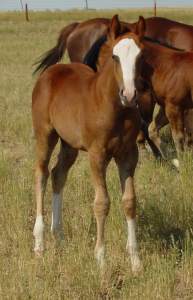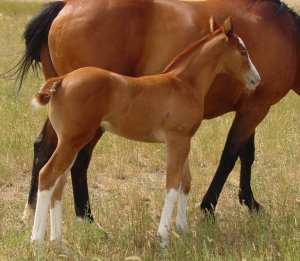 SSAP Robin Your Heart

Sorrel Overo Filly

Born: July 08, 2003


Sonny Dee Bar/Printers Devil
Markings:  Blaze ~ four socks, with white splashes high on front of hind legs & back of knees

NOT FOR SALE                 Barn Name:  Robin

SSAP Ima Mr Skip

Brown Overo Stallion

Born: July 29, 2003


Raise A Native/Bold Ruler
Markings:  The last foal born and we finally got a stallion - He was well worth the wait!

Photo taken at 3 hours old

NOT FOR SALE                  Barn Name:  Skip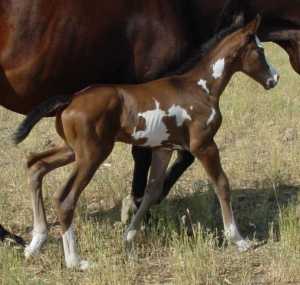 Producing horses of this quality isn't easy, and it can't be done through good bloodlines alone. Our horses are raised out in the open, where their bodies and minds are challenged, (and they learn what a barb-wire fence is). While this is the best environment for the horses, it does create more work for us.

Newborns are handled as soon as possible and regular visits keep the bonds intact. This way, when it's time to start them, the process begins with a calm, gentle animal that isn't afraid and is willing to learn.

So whether your experience with horses is new, or you were raised in a saddle, you'll be impressed with what we offer for sale.

Sire and Dam pages will open in a new window ......

Registered  &  Commercial  Black  Angus  Cattle    <>    Quality  Paint  &  Quarter  Horses


SSAP Paint & Quarter Horses

and

South Shadow Angus



2003 Paint Foals

APHA - Paint Horses

AQHA - Quarter Horses

JC - Thoroughbred

Bloodlines

_______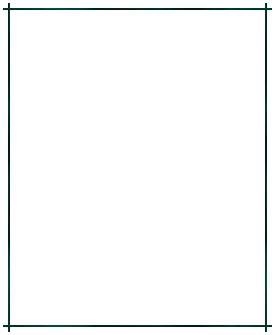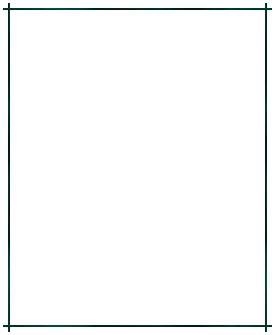 Foals ...

2003 Foals

Ranch Horses ...


Don, Connie, Darby & Kalee Delorme    ~    Box 28, Robsart, Saskatchewan   S0N 2G0  ~  Canada

www.southshadow.com  

  © 2002 - 2006 Copyright -  All Rights Reserved  

  www.southshadowangus.ca
South Shadow Angus + Paints


SSAP Paint & Quarter Horses
www.DelormeLivestock.com


Delorme Livestock


www.DelormeAngus.ca
www.PaintHorses.ca


www.PaintFoals.ca