--------------------------------------------------------------------------------------------------------

Extended Pedigree available on Sire &  Dam Pages  

Support Photos / Sale Testimonials  for siblings available through the Dam's page 

-------------------------------------------------------------------------------------------------------

                           Special Effort

              Strawfly Special

                           Fly In The Pie

                           Merridoc

             Birds Merry

                           Birds Limit

                           Mr Eye Opener

             Eye Take Time

                           Take After Me

     My First Eye

                           Moo Vin First

             My First Gold Card

​                           Barbara Ryan

International sales to the United States, France & Switzerland have previously been made: 
Contact us
 for export details
Don  and  Connie  Delorme &  Families      |      Box 28, Robsart, Saskatchewan   S0N 2G0  ~  Canada    |      Phone: ( 306 )  299 - 4494      |     
Email
  APHA, AQHA, South Shadow Angus + Paints, Delorme Livestock, SSAP Paint & Quarter Horses, southshadow.com, DelormeLivestock.com, PaintHorses.ca, DelormeAngus.ca, southshadowangus.ca

Visitors and Inquiries  Always Welcome

Give us a call and stop by for a tour and visit.

Please do not hesitate to  
CONTACT  US
  if you have further questions concerning our horse program.
PEDIGREE information

BELOW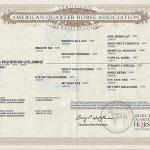 Delorme Ranch   ~   South Shadow Angus, Paint & Quarter Horses

Registered APHA  &  AQHA Ranch and Performance Horses

Registered  APHA  ~  Registered AQHA   

" SS Highbrow Goldmine "

2018 Sorrel Gelding

AQHA 5919091

Sire: Smooth Sir

Dam: Eye On The Goldmine  

SOLD: Thank You to April & Shawn from Mankota, SK for giving this colt a new home. Dec 2020

                                  High Brow Hickory

                  High Brow Cat

                                  Smart Little Kitty 

          Smooth As A Cat

                                  Wheeling Peppy

                   Shes Pretty Smooth

                                  Smooth Hickory

                                  Smart Little Lena

                   Smart Lil Ricochet

                                  Moria Sugar

         Ricochet Redonda

                                  Colonel Flip

                   Flips Lil Angel

                                  Jae Bar Gali