Thank you for your interest in the 2010 born heifer calves, which are listed below, and grouped per cow family.
Their EPD data is detailed

The "Cow Family" name offers a link to view the producing females in our herd.

To view additional information about the sires, please click on the "The Sires" link found to your left and at the bottom of the page.

At this time, we do not have any Registered heifers for sale. . . .

But the commercial heifers await your appraisal

<><><><><><><><><><><><><><><>

If you are in the market for "commercial" black heifers,

we offer a select group of females - open, yearling replacement quality.

<><><><><><><><><><><><><><><>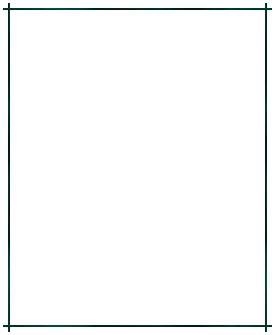 Registered

Black Angus Heifers

Registered  Black Angus

Herd established in 1963.




South Shadow Angus

and

SSAP Paint & Quarter Horses

Registered  &  Commercial  Black  Angus  Cattle    <>    Quality  Paint  &  Quarter  Horses

SSA AKITA 148X 

+2.0

+42

+73

+23

-

-

-
SSA AKITA 149X 

+0.1

+29

+60

+24

-

-

-
SSA AKITA 76X 

+4.2

+35

+63

+24

+42

+2.0

+2.0
SSA DIAMOND 141X 

+2.9

+30

+58

+24

+39

+3.0

+6.0
SSA DIAMOND 169X 

+0.3

+28

+62

+23

+37

+7.0

+6.0
SSA DIAMOND 24X 

+1.7

+41

+73

+16

+37

+7.0

+8.0
SSA DIAMOND 46X 

+0.2

+34

+63

+23

+40        +10.0

+6.0
SSA DIAMOND 60X 

-0.9

+15

+24

  +6

+14

+9.0

+8.0
SSA DIAMOND 62X 

+3.2

+41

+86

+28

+49

+3.0

+4.0
SSA EILEEN 109X 

+5.7

+38

+66

+21

+40

-4.0

-2.0
SSA EILEEN 111X 

+5.5

+37

+65

+14

+33

-1.0

0.0
SSA EILEEN 122X 

+4.8

+30

+63

+25

+40

-1.0

-4.0
SSA EILEEN 126X 

-0.4

+42

+73

+18

+39

+11.0

+10.0
SSA EILEEN 130X 

-1.4

+42

+78

+23

-

-

-
SSA EILEEN 140X 

+0.1

+43

+76

+22

+44

+9.0

+10.0
SSA EILEEN 155X 

-0.2

+38

+70

+17

+36

+10.0

+12.0
SSA EILEEN 168X 

+2.2

+42

+76

+19

+40

+6.0

+10.0
SSA EILEEN 30X 

+2.4

+43

+80

+26

+48

+5.0

+4.0
SSA EILEEN 38X 

+6.0

+44

+71

+15

+37

-4.0

  -3.0
SSA EILEEN 6X 

-1.8

+47

+87

+19

+43

+14.0

+13.0
SSA EILEEN 75X 

+3.8

+39

+70

+20

+40

+1.0

+6.0
SSA ERROLLINE 106X 

+3.0

+36

+71

+22

+40

+3.0

+3.0
SSA ERROLLINE 142X 

+1.8

+46

+82

+20

+43

+6.0

+9.0
SSA ERROLLINE 32X 

+2.5

+52

+94

+26

+52

+5.0

+5.0
SSA ERROLLINE 68X 

-2.3

+49

+91

+21

+46

+14.0

+11.0
SSA JOYCE 115X 

+6.3

+42

+77

+17

+38

-3.0

0.0
SSA JOYCE 133X 

-0.4

+43

+82

+26

+48

+9.0

+10.0
SSA JOYCE 154X 

+1.6

+27

+52

+24

+38

+6.0

+7.0
SSA JOYCE 88X 

-0.2

+42

+69

+15

+36

+11.0

+8.0
SSA PATSY 160X 

+3.5

+49

+78

+19

-

-

-
SSA PATSY 28X 

+3.5

+39

+68

+14

+34

+2.0

0.0
SSA PATSY 61X 

+4.7

+45

+86

+25

+48

-2.0

+2.0
SSA PRIDE 99X 

+3.5

+47

+77

+17

+41

+3.0

+3.0
SSA RUBY 116X 

+0.3

+43

+72

+19

+41

+10.0

+10.0
SSA RUBY 118X 

-1.1

+45

+84

+23

+46

+12.0

+11.0
SSA RUBY 48X 

+4.7

+27

+54

+17

+31

-3.0

-4.0
SSA RUBY 86X 

+1.9

+44

+81

+26

+48

+7.0

+7.0
SSA RUBY 96X 

+1.3

+37

+71

+21

+40

+9.0

+9.0
SSA RUBY 97X 

+3.3

+34

+56

+16

+33

+2.0

+4.0
SSA RUBY 98X 

+2.8

+34

+62

+22

+39

+3.0

+4.0




Don & Connie Delorme  ~  Box 28, Robsart, Saskatchewan   S0N 2G0  ~  Canada  ~   Phone:
( 306 )  299 - 4494      Email

  South Shadow Angus + Paints

Delorme Livestock

© 2002 - 2011 Copyright -  All Rights Reserved

SSAP Paint & Quarter Horses
www.southshadow.com    www.DelormeLivestock.com    www.PaintHorses.ca    www.DelormeAngus.ca    www.southshadowangus.ca